The judicial system of Gibraltar is based entirely on the English system, except for minor modifications that are required because of its peculiarities.
There is a Magistrates' Court presided over by a Stipendiary Magistrate or by a Bench of lay Magistrates.

The Supreme Court of Gibraltar has a criminal jurisdiction similar to that of the English Crown Court, and a civil and family jurisdiction that is equivalent to that of the English High Court.

There is also a Court of Appeal for Gibraltar, which is not resident, but holds two sessions each year. The Justices of Appeal are, in the main, drawn from the English Court of Appeal.

In the Supreme Court, criminal trials are by Jury whilst in civil cases Judges usually sit alone. There are provisions for lay assessors to sit in place of a jury for complex financial trials. There are four Judges, one of whom is the Chief Justice who is also Head of the Judiciary.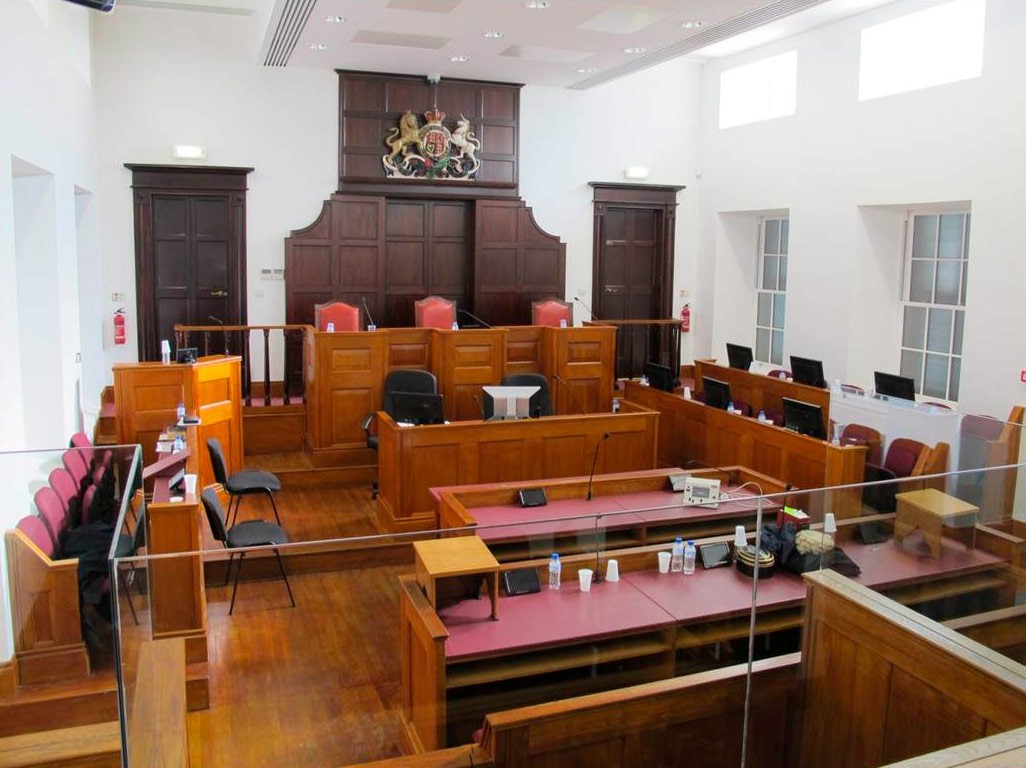 A legally qualified Registrar of the Supreme Court also holds the office of Admiralty Marshal. The admiralty jurisdiction of the Supreme Court of Gibraltar is known in the shipping world internationally and deals with a considerable volume of work. As a result of this the Port of Gibraltar has a reputation as a good place at which to arrange for the arrest of a ship.

There are 260 lawyers at present practising in Gibraltar. Of the lawyers on the Roll, 22 are King's Counsel.

The Chief legal adviser to the Crown is HM Attorney General who is also the head of the Government Law Offices.